In the history of movies, there has always been different genres of movies and horror movies is one of them. This is a category that may not have as many fans but has its fare deal. These are movies the will keep you on the edge of the seat scared and shivering till the end of the movie. They are very up close some may thing they are watching real life events. Directors and producers of these horror movies have continued to outshine themselves with every turn.
Some of the best of this type of movies are such as:
The Sinister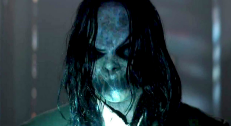 This is a 2012 British-American horror movie that was directed by Scott Derrickson who along Robert Cargill are the writers of the story. This is a story that stars Ethan Hawke as a true crime writer. This guy discovers a box of home movies in his attic that brings danger to his family. Some of his co-stars include; Juliet Rylance, Fred Thompson and James Ransone.
The Cabin in the Woods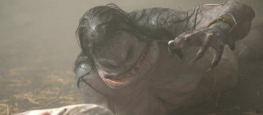 Released in 2012, this is a horror comedy directed by Drew Goddard. It is a story that follows the story of teenagers who go for a retreat to a cabin in the forest and fall victim of zombies and technicians who manipulate the events. This movie stars Chris Hemsworth, Anna Hutchison, Richard Jenkins and Bradley Whitford among others.
Halloween
This story has been written by John Carpenter. It is a story that follows the antagonist, Michael Meyers on his murder spree as his first victim 10 years ago was his sister. This movie is stared by Sandy Johnson, Nick Castle and Tony Moran.
The Texas Chainsaw Massacre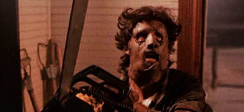 This is a 1974 American horror story. It is a story of a madman who carries a chainsaw and wears a facemask made of human skin and follows teenagers and massacres them. This movie has been produced and directed by Tobe Hooper and stars Marilyn Burns and Paul Partain.
Alien
This is about a group of aliens who are after the lives of people around. It is one of the most scary si-fi horror movies there is. It has been directed by Ridley Scott and stars Sigourney Weaver as Ellen and Michel Biehn as Dwayne
Conjuring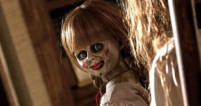 A story on a house that is possessed hence the ghosts haunt the family that moves there. This is one of the scariest movies of all the time. It has been directed by James Wan. This movie stars Vera Farmiga and Patrick Wilson.
The Thing

It is a Si-fi horror movie directed by John Carpenter. It is a story that follows the line of an alien that has been buried for over 100000 years and has been discovered by a 12 man research team. It is a movie full of terror. Some of its cast include; Kurt Russell, Wilford Brimley and Keith David.
Poltergeist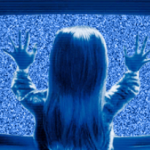 This is on a suburban family that is haunted and must come together and work to rescue the youngest daughter who is taken by the apparitions. This movie is directed by Tobe Hooper and some of its cast include Heather O'Rourke and JoBeth Williams.
The Shinning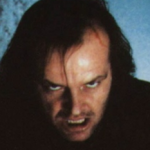 Directed by Stanley Kubrick, this is a movie on a family whose winter turns out violent when they go to an isolated hotel with spiritual and evil spirits that possess their father. Some of the cast members are Jack Nicholson and Shelley Duvall.
The Exorcist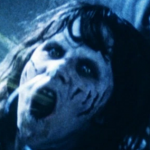 A 1973 horror movie that has been directed by William Friedkin. This story is on the family that needs the presence of two priests after they are possessed. This story stars Alfonso Herrera, Ben Daniels and Geena Davis.